Sustainable Resource Sciences

In Department of Sustainable Resource Sciences, we aim to educate people who can develop technology and research for the cyclic use of bioresources through efficient, environmentally-friendly methods and design a newsociety, building a harmonious recycling society. To that end, we carry out research and education on the sustainable use of bioresources through a study of biological life systems, the environment they live in, and biodiversity. The department is made up of three courses: Agrobiology, which mainly conducts research and education on the use of bioresources such as food and useful materials, Forest Resources and Environmental Science, which mainly conducts research and education on methods for using forest resources and their diverse functions sustainably, and International Regional Resource Science, which conducts research and education on the use of bioresources from economic, management, social, and policy points of view. The details of the education and research provided by each course are as follows.

Courses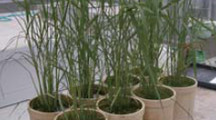 Our course is intended to reveal the biological phenomena of plants, animals, and microorganisms at levels of molecules, cells, individuals, and populations. And further, we aim to contribute to improve the productivity of crops and livestock by in a sustainable way and to decrease losses during processes from cultivation to manufacturing. Students gain advanced knowledge and technologies of Agrobiology including plant genetics and breeding, crop science, physiology of horticultural crops, animal and feed production science, phytopathology, insect ecology and etc.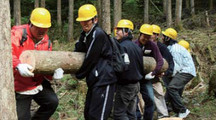 Forests are an enormous community which covers about 30 % of land and reach up to 90% biomass in the world. Thus, forests play important roles in maintaining global environments. Simultaneously, importance is focused on forests because of producing reusable resources. Furthermore, various ecosystem functions such as land and watershed conservations, regulating the meteorological environments and providing recreational activities are involved in forest environments. From these points, forests are indispensable to human life. For the purpose of making full use of various functions of forests as environmental and material resources, this course is intended to teach and research on comprehensive and professional theory and technology related to forests and forest production. These include such topics as ecology, botany, mycology, soil science, chemistry, physics, and information science.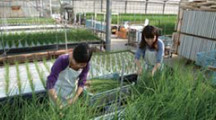 International Regional Resource Science Course aims at producing leaders capable of finding solutions to challenges faced by rural communities where the majority of populations are engaged in the primary industry such as agriculture, forestry and fishery. Today, issues in rural communities are becoming increasingly complicated due to the rapid change in social structure and ongoing surge of globalization. Understanding and tackling these issues requires an integrated knowledge of natural and social sciences with an international perspective. Therefore, the course implements multidisciplinary education at the interface between natural (crop and livestock) and social (agricultural economics and business administration) scences. Students enrolled will be provided with the latest information (domestic and international) of each discipline and more importantly several opportunities to integrate knowledge gained from the disciplines.

'Breeding' is based on the genetic modification of organisms for the purpose of selecting improved offspring. This laboratory conducts molecular genetics and genomic studies useful for plant breeding, particularly on the mechanisms of plant reproduction (i.e., pollination/fertilization, self-incompatibility, floral organ formation, etc.). We aim to elucidate molecular functions of genes important for plant breeding by using gene transfer and resultant transgenic plants.

Focusing on the forest tree species, that is the fundamental element of forest ecosystems, we explore the mechanisms that maintain ecosystems by monitoring the diversity and structure of natural forest communities and investigating the habitats of individual trees. Furthermore, we reveal the genetic diversity of forest tree species using DNA analysis.

In these days of changing agricultural,food and trade environments and policies, agricultural producers are facing necessity of strengthen their competitiveness by reducing production costs, producing highly value-added and differentiated agricultural products, and corresponding to new agricultural technologies. Our research and education mainly focus on finding the way of supporting such producers by elucidating consumer demand for agricultural and food products and evaluating impacts of policies and programs using the analytical frameworks of economics, econometrics (or statistics) and the marketing research, and by drawing evidence-based policy recommendations.

Our life depends on bioresources from agriculture, forestry and fisheries for a long time. Especially food crops and industrial crops are very important for quality life. We continue the researches on their growth habits, flowering and fruiting characteristics, yield, quality and utilization. We also try to develop sustainable and stable high yield culture systems and to modify cultural varieties. The target crops are rice plant, soybean, sweet potato and Iseimo (Chinese yam) etc. Our laboratory contributes to promote crop production in Mie area.

In our laboratory, we are studying the species diversity and functional significance of microorganisms especially ones associated with woody and herbaceous plants, i.e. mycorrhizal fungi, bacteria and nematodes to unveil matter and energy flows and to conserve endangered plants in forest ecosystems. For this purpose, students will have expertise in comprehensive forest microbial ecology through field activity as well as laboratory works of isolation, microscopy and molecular analyses.

Our main methodology is farm business management and rural sociology based on field research. We have strong interest on family farming because Japanese agriculture is still on the process to reform from small family farming to large scale business farming. We are looking for the rural social system that harmonize business and self-sufficient farming, accumulation of field by farming company and protection of small part-time farming, efficient production and environment friendly farming; the goal is expand rural economy to overcome low income level in rural aria. Our study keywords are family farming, farm business development, sustainability of rural economy and many types of farmers, and alternative system to market oriented economy.

To improve the quality and cultivation method in fruit trees and vegetables, investigations are in progress from cultural and physiological standpoints. In pomology field, studies on fruit growth and ripening are conducted in evergreen fruits, while stress physiology is analyzing in olericulture field by using tomato, cucumber and so on. Feedback of experimental results is also given to practical cultivation.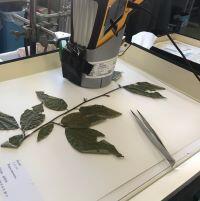 In our laboratory, we have acquired the techniques of chemically analyze for soil and plants, and are conducting research on the adaptation of plants to the growing soil and the mechanism of excess and deficiency for each element. In recent years, we have been conducting research on nickel-iron nutrition in serpentinite soil, which is characterized by oligotrophic and high metal. Now we have started analysis of plant specimens owned by museums and the like. , We are proceeding the construction of an "element accumulation database" for wild plants in Japan, using XRF analyze method and plant specimens of museums.

The ocean provides various ecological goods and services required by humanity to survive and live comfortably. It not only supplies seafood, but maintains an appropriate environment. For the sustained and efficient use of fishery resources, we are investigating the state of their management, organization and regulations at each stage of production, distribution, and consumption. Our purpose in conducting research and education is to construct sustainable seafood production and distribution systems.

Livestock animals such as cattle, pig, and chicken provide meat, milk, and egg which are good protein source for human being. We focus on improving productivity of the livestock animals and reducing impact on environments by controlling endocrine action and gastro-intestinal microorganisms of the animals. Improving productivity will reduce amount of feed consumed and impact on environments.

Sediment related disaster triggered by various factors, e.g., heavy rainfall, earthquake, or volcanic eruption causes serious damage to the society and human. In our research field, we have conducted researches elucidating mechanisms of sediment transport phenomena which lead to the disaster, for the purpose of disaster prevention and mitigation. We have also investigated forest environment changed by natural or artificial impacts, and tried to restore it properly in terms of disaster prevention and mitigation. We aim that outputs from those researches can be practically used in the societies in Japan and overseas to mitigate damages by sediment related disasters.

The global plant resource science is a field of science that studies plant species grown as resources somewhere in the world from various points of view. Plants for food including animal feed, industrial material and energy source are within the target. The focus of our laboratory is to develop the cultivation technique, particularly the ones to increase production under various environmental conditions and to improve quality of end product.

We have been studying the nutrient characteristics of feedstuffs including forages produced in temperate and tropical countries, and food-industrial by-products for ruminants.

In our country, about 70% of country areas are the forest. It is important resources for our daily living, and habitation of the creature. For sustainable forest management, using techniques of forest utilization and forest information science, we study "operating system to reduce production costs", and "clarifications on long-term changes in the wide area of forest".

Recent over-exploitation in agriculture causes grassland use and livestock production system problem in the world. Our research topics are understanding plant-animal-soil relationships on grazing ecosystems, and feed, nutrition, healthy and behavioral science of ruminants to establish sustainable grassland use and livestock production system.

Accurate diagnosis of plant diseases, identification of causal organisms, and better understanding of epidemiology are essential for better control of plant diseases. The aim of education in this laboratory is to bring up prospective plant doctors who can make accurate diagnosis of plant diseases and guide farmers for control of the diseases. Research aims of laboratory staffs are taxonomy, diversity, phylogeny and evolution of plant pathogenic fungi using morphological and molecular methods.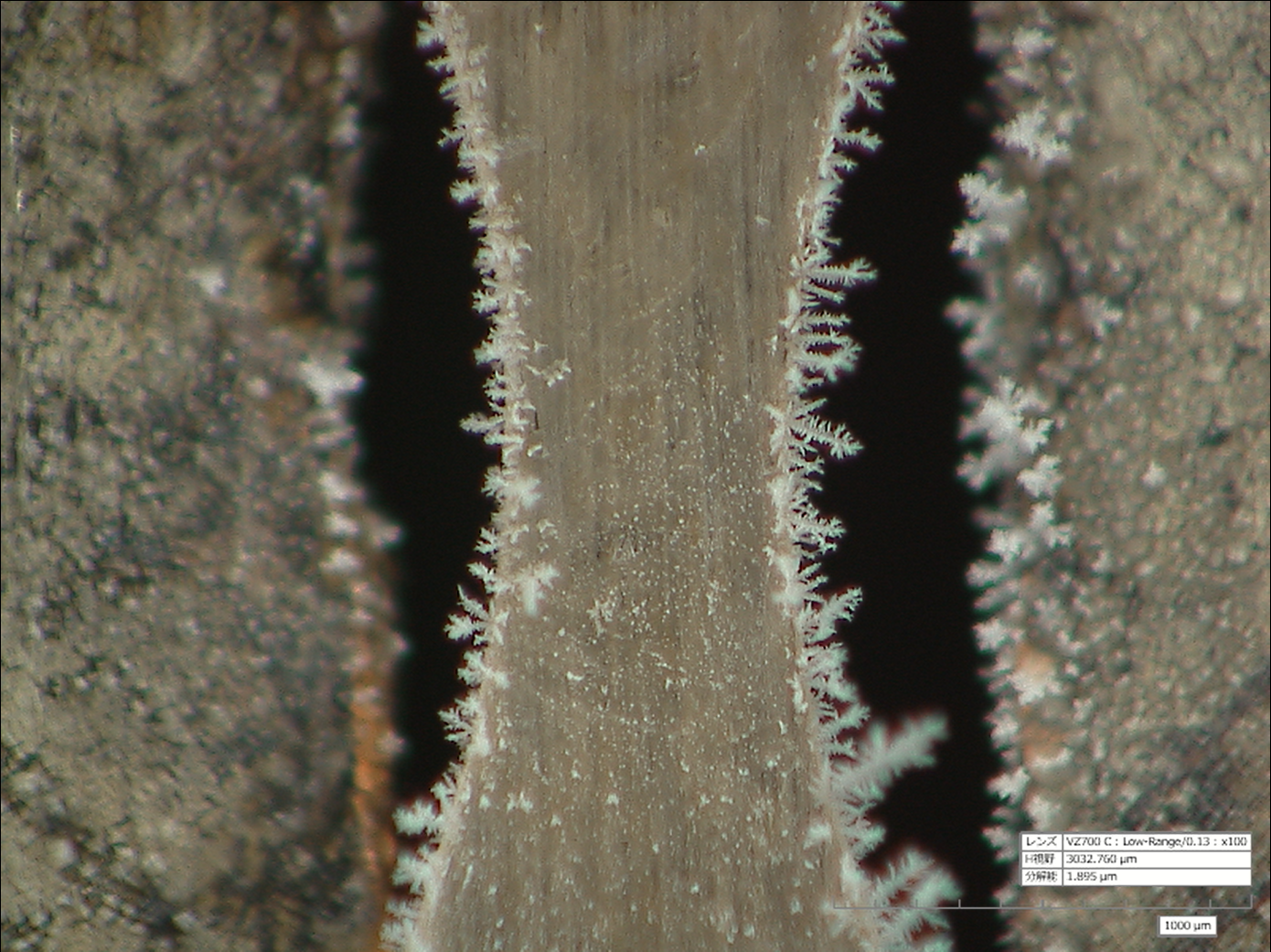 Wood has long been important in our daily lives with its use as a building material, in furniture, and as part of other commodities. It is a permanently utilizable material that is naturally derived and generated daily through photosynthesis. The hollow fibrous structure of wood confers various properties to it. For example, wood is lightweight yet strong, it offers high heat insulation, and it has a significant ability to adjust to humidity. The major research goals of our laboratory are to [1] apply theoretical knowledge to the effective utilization of wood, [2] propose technological applications for wood in residences, and [3] quantify the public benefit of wood utilization in modern society.

We aim for pest managements in a way with low impact to the environment. Our interest also goes to conservation of insect communities, use of ecosystem services by insects in agriculture. Our current research themes are; 1) pollination biology of insects in agricultural ecosystems, 2) host range evolution of herbivorous invasive insects, 3) life history evolution of herbivores and their parasitoid wasps, 4) inter-specific relationship of two closely related Bactrocera fruit flies.

Wood is a sustainable renewable resource and lignocellulosic material composed of cellulose, hemicellulose, lignin and extractives. Aiming at utilize all components, our laboratory studies [1] separation technologies of wood components, [2] conversion and utilization of cellulose and lignin, [3] development of functional bio-fiber or biomass materials. Herbaceous lignocellulosic biomass like bamboo, sugarcane bagasse and sorghum stalk is also subject of our research.

In our laboratory, methods to manage forests are studied along with evaluation of forest functions, in consideration of the conservation of forest ecosystems and biodiversity. Using the latest measurement technology, we conduct continuous research on individual trees and forest populations to evaluate the environmental response of forests and other terrestrial ecosystems to develop forest management planning methods. We are also working on issues ranging from local to global matters with the aim of "sustainable forest management."

This laboratory aims to study and educate on the theory and techniques to develop human activities while maintaining healthy natural environment, and to provide related capacity building.
As a member of graduate school, this laboratory addresses problems such as forest degradation and ecosystem fragmentation as well as issues such as conservation of biodiversity and natural environment to reveal the desirable relationship between nature and human society, targeting neighborhood forests, mountains close to rural residences (Satoyama) or forests in the suburbs.

Our laboratory targets production forests that have reached the logging season. Using the latest equipment, we identify the species of woods, drying, cutting and processing woods, which are necessary for effective utilization of woods. We also research the amenity of people who are living in wooden houses based on affective engineering, develop wood building materials in consideration of the use of Japanese hardwoods and aiming to create a society using wood.
Happenings