Life Sciences

Department of Life Sciences aims to build the basic scientific theories related to the life sciences overall as well as a field of study related to the development, conservation, and management of marine bioresources, and to instruct the students through the practical education. Therefore, in this department, we carry out research and education in order to allow individual students to learn the research skills required for research in the life sciences, as well as to understand basic theory related to the life phenomena of bioresources at the ecosystem, community, population, individual, organ, cell, and molecular levels. The department is made up of three courses: Biochemistry and Biotechnology, which seeks to clarify the structure and functions of the systems and molecules of life phenomena through research strategies related to bioscience and biotechnology, and apply them to the development of functional molecules and foods, or to environmental technologies; Marine Life Science and Molecular Chemistry, which aims to explain the marine biological functions of marine life on a chemical level and contribute to the effective use of marine bioresources, and Marine Biology, which seeks to understand life in the hydrosphere, including fresh water areas, and the workings of these life forms on a range of scales, from molecular to ecological. The details of the education and research provided by each course are as follows.
Courses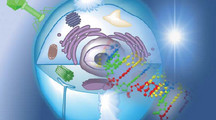 Our goal is the effective use of bioresources over a wide area that includes foods, health, drugs, lifestyle, and the environment. Using the strategy of bioscience and biotechnology, we look at the diverse systems of life phenomena, whether animal, plant, or microorganism, as well as their molecular structures and functions of the materials that these organisms produce. Our aim is to establish theories and skills for applying these results to the development of new functional molecules and foods, and environmental technologies. To that end, we carry out specialist research and education from the perspectives of chemistry, biochemistry, molecular biology, and bioengineering, with a focus on research into structures and functions of new functional materials, the genetic expression mechanisms of animals and microorganisms, bio-information sensing and processing technologies, and the development of technologies for using unutilized bioresources.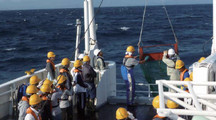 Along with providing explanations for the marine biological functions on a chemical level, we also aim to effectively utilize marine bioresources such as seafood, algae, marine microorganisms, etc., and to integrate biological information through analysis and isolation of their components. In addition, we use these as materials to create functional food resources, cosmetics, etc. through biochemical and genetic engineering techniques. In our course, we provide research and education on biochemistry, molecular biology, and the analytical techniques. Furthermore, we carry out research and education so that students can learn and master abilities to handle these techniques into practice.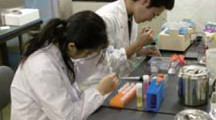 In our course, we make researches about marine life on a range of scales, from cellular and individual to biotic communities and ecosystems. Our research fields cover all marine environments, including fresh water, but with an emphasis on the oceans. The subject of research consists of different biology with plankton, algae, crustaceans, shellfish, finfish, and marine mammals. We conduct research and education on understanding the workings of each of these life forms at the genetic, cellular, individual, and community levels, as well as on methods for preserving ecosystems and biodiversity and on the sustainable use of marine life. We also aim to enrich human life through the appropriate management of marine life as resources, effective aquaculture methods, and ICTs for fisheries.

By using biochemical and molecular & cellular biological techniques, we perform fundamental researches on roles of chromatin modifications in the control mechanism of life phenomena to happen at a cell level, e.g., DNA replication, transcription, DNA damage & repair, genome instability, and cell differentiation in animal cells. On the other hand, we aim at applying knowledge provided by these to the field over many divergences of bioscience and its related research area. In addition, we also devote to a study on action and utilization of vitamins and various functional ingredients derived from food.

In the special environment of the sea, marine organisms involve novel constituents and engage in their interesting biological phenomena. Especially attention to marine macroalgae and mollusks, we survey the algal/mollusk compounds which contribute to the maintenance of human health by investigating their functional effectiveness and intracellular dynamics. In addition, we intend to elucidate the molecular mechanisms for morphological/developmental characteristics, response/adaptation to fluctuating environmental conditions, and phenotypic expression of industrially useful varieties in marine macroalgae and mollusks using their genomic information. Our purposes on education and research result in obtaining the wide knowledge and experimental technique to students, and in contributing to highly effective utilization, sustainable and stable production, and conservation of biodiversity of marine bioresources.

Plankton is an important organism supporting aquatic ecosystem from its bottom on the trophic levels as a primary producer. In our laboratory, we research mainly about the relationship between population dynamics of phytoplankton and environmental conditions, and about the export of organic matter in the marine ecosystem, from the viewpoints of biological and chemical oceanography. Furthermore, to reveal the physiology and ecology of marine harmful microalgae, such as causative species of red tides killing fishes, and/or as toxic species causing toxification of bivalves (scallops and clams, etc.), we also have conducted related experiments and field survey.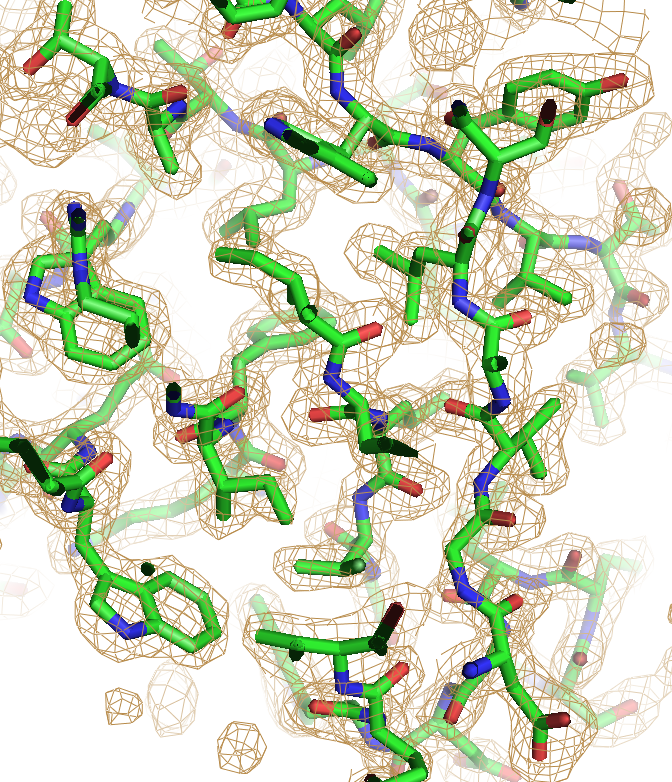 Current research projects of this laboratory are as follows: (1) genomic-scale analysis of bacterial gene and protein expression, (2) analysis of protein structure and function, (3) lignocellulosic biorefinery using Clostridium species, and (4) application of microbial calorimetry to the food science and the soil science.

Our laboratory is mainly focusing on fish and algae that we analyze their avarable products and those who are developed by unused bioresources in the aquatic field. Moreover, we study on the theory and technologies not only with genetic bioengineering for breed improvements in fish, but also with synthetic biology on bacterial biosynthesis. Furthermore, by analyzing the interaction and relationship of molecular levels between chemical compounds and their biological effects, we aim to elucidate and educate synthetic biology and biotechnologies for mechanisms of molecular interactions from a cell level to a whole-body level.

The objectives of education and research in this laboratory are to clarify the principles of physiological and ethological functions related to sensory organs in aquatic organisms. The potential knowledge obtained from these studies is to be applied for rising and controlling valuable aquatic bio-resources with particular attention not only to high productivity but also to the protection of the environment involved.

Molecular interaction and/or recognition play an important role generally in the crucial situation for biological process. Our laboratory is focusing such molecular recognition from a viewpoint of organic chemistry. The host-cell recognition of bacteriophage and epidemic penetration of medical drugs are investigated for development of new drugs and functional material. In those studies, phages, bacterial cell, and animal skin are studied using methods of decompositional manner dearing organic molecules that function there. Application researches for developing a new method for organic synthesis of materials for drugs and exploring substances account for palatability of beverage are also our interest.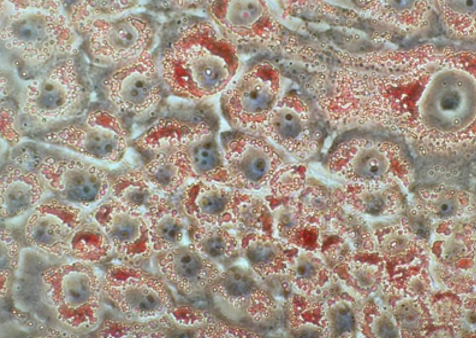 A variety of organisms have been inhabiting the hydrosphere. Our laboratory investigates functional ingredients in aquatic organisms that contribute to beauty (whitening, photo-aging, etc.) and the prevention and/or improvement of lifestyle related diseases (cancer, osteoporosis, allergy, etc.), and elucidate its mechanism based on scientific evidence. In addition, in order to expedite the development of functional cosmetics and foods, we have been engaging in the development of new evaluation system for screening of functional ingredients by using noncoding RNA and exosome secreted from cells. In this way, our laboratory educates you from the view point of cell biology, experimental animal science, and nutrition for the purpose of material development that contributed to the improvement of "Quality of Life".

We study the ecology and physiology of seaweeds and seagrasses, which are very important primary producer in the coastal ecosystem. Our laboratory focuses on the roles and the functions of seaweed and seagrass communities in the coastal ecosystems, the restoration of seaweed beds from barren grounds (ground devoid of seaweed beds) and the development of aquaculture techniques of seaweeds. We conduct field surveys and laboratory culture experiments to elucidate the factors affecting the seaweeds growth and reproduction, such as water temperature, light intensity, wavelength of light, nutrients, and density of herbivores. We conduct research and education on the conservation of coastal environment with reference to seaweed and seagrass communities.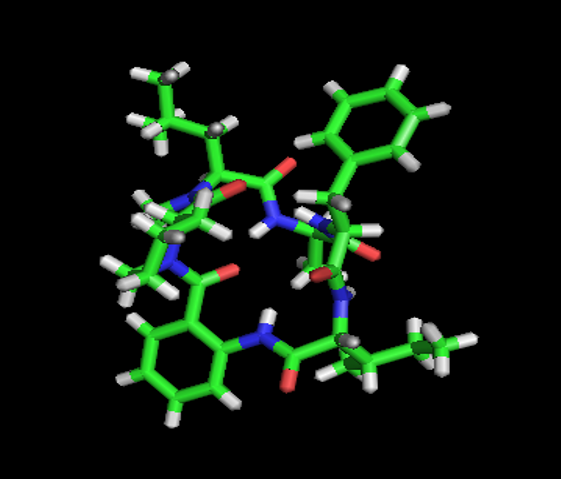 This laboratory is focusing on 3D structure of drug molecule to develop more effective drugs with few side-effects. Molecular modeling, organic synthesis, biological evaluation, and 3D structural analysis of bioactive peptides are performed to optimize its 3D structure. These experiences help students to learn organic, biological, analytical, and computational chemistries, which are necessary for drug development.

Aquatic organisms are adapted to an extremely wide range of environments. Physicochemical properties of the biomolecules that work in the tissues and organs of aquatic organisms are significantly different from those of terrestrial animals and plants. We are mainly targeting the muscles of aquatic animals, and are studying to clarify their molecular mechanism of muscle contraction from the viewpoint of comparative physiology and comparative biochemistry. The results obtained are useful not only for accumulating biological knowledge, but also for maintaining the quality of seafood and developing processing technology. In this research field, we will conduct education and research on food science based on the characteristics of aquatic organisms.

Shallow water zones in the sea are main fields for bioproduction processes in marine ecosystems utilizing solar energy. Fisheries and aquaculture in the shallow waters provide vital sources of food, employments, recreations, and economic well-being for people. Our laboratory works on various topics related to the following keywords: fishery, aquaculture, aquatic bioresources, feeds in larviculture, biofunctional regulation, climate change, international cooperation, and so on.

Our focus is to maintaining the life activity of human being or the other organism. We intend to clarify the chemical structure of endogenous or exogenous bioorganic materials and to make clear the mechanism of expression and regulation of various functions using its bioorganic materials. The results are applied to control the activity of human being or the other organism.

Figures and functions of aquatic organisms extremely differs from those of land-dwelling creatures. Aquatic organisms have acclimated themselves to the aquatic environment and their genes have produced various proteins that give abilities to live in the aquatic environment. Our laboratory is studying on functions of muscle proteins of aquatic creatures such as sharks that have urea in muscle and bivalves of which muscle can maintain the tension for a long period without energy consumption.

This field conducts educational and research activities on solutions to disease problems in cultured and wild fishes using advanced technologies. We aim at investigating the causes of emerging diseases, defining the causative agents, and establishing diagnostic and preventive measures followed by formulating control strategies for the disease prevention, as well as understanding the agents and diseases. Our activities can be used to improve technology for stable supply of safe and quality fishery products.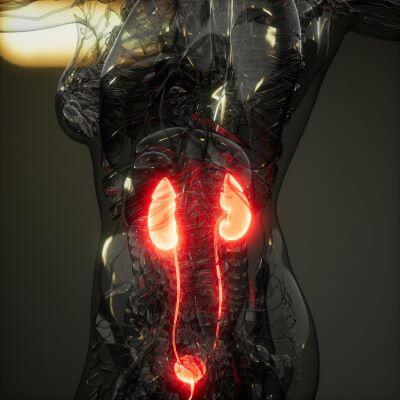 Bio-phenomenon is done by significant dynamic changes in the chemical reactions and molecular interactions. In our education and research division, we organic-chemically and bio-chemically research the regulation mechanism of molecule bio-systems as a basic study, and subsequently develop some novel diagnosis materials and medicines for life innovation and human health care as an applied study.

Microorganisms such as bacteria, true fungi, and unicellular algae, are one of useful marine resources. We have so far searched and isolated unique and useful microorganisms in marine environments. We have investigated biochemical, physiological, and ecological properties of these microorganisms to produce chemicals and bioenergy. In addition, it is imperative to control harmful microorganisms such as food-poisoning bacteria in food-manufacturing factories. We have also investigated the optimization of cleaning and disinfecting operations of food-processing equipment from interfacial aspects.

The course addresses the biodiversity, phylogeny, systematics, fauna, and life history (reproduction, growth, feeding habits, etc.) of fishes and other aquatic vertebrates, from the perspectives of ichthyology, animal ecology and reproductive physiology, with the goal of accumulating basic biological information necessary for conserving the biodiversity and enhancing the populations of these aquatic animals.

In order to take full advantage of bioinformation such as structure, shape, color, taste and functions of foods and agricultural products on food production, processing and logistics, we perform the education and researches on biochemical and food engineering by analyzing bioinformation at molecular, cellular and individual levels. We conduct researches and professional education relating to bioprocesses in the fields of food production and agricultural sector, and apply multiband optical sensing methods to getting quantitative and kinetic grasps of various kinds of bioinformation which appears due to the metabolism.

Our laboratory aims to improve understanding of marine product constituents such as enzymes, blood components, glycoproteins and oligosaccharides that have effects on its quality and safety. Our specific interests are reactions of these components that occur in marine products during storage and processing, and how they could be controlled for quality improvement.
Recent research topics are as follows: (1) Comparative pharmacology of fish drugs in cultured fish. (2) Study on glycoproteins of fish red blood cell membranes. (3) Exploring novel biocatalysts from marine bioresources for high value-added chemicals production and developing their application for marine products.

Seacoasts are important place supporting and raising a great variety of life. Our laboratory focuses on the ecology of organisms in seacoasts (tidal flat, sandy shore, salt marsh, estuarine and seagrass bed). We are interested in the life history and population dynamics of endangered and introduced species, and the development of new approaches to conservation.

The laboratory of Food Chemistry studies structure, properties, and analytical methods of food compounds and food-related enzymes. Also, we work on the development of technologies to produce novel or valuable food compounds using enzymes or microorganisms, and the effective use of regional resources. The main subject of the laboratory is carbohydrates such as polysaccharides and oligosaccharides and their related enzymes.

In the laboratory of marine food chemistry, it is engaged in the following research topics:
1. Study on search for novel physiological active substances from marine resources.
2. Studies on production of rare sugars from seaweed polysaccharides and evaluation of their physiological functions.
3. Studies on structural analysis and physiological functions of seaweed polyphenols (phlorotannins).
4. Study on development of method for quantitative analysis of marine physiological active substance using mass spectrometer (e.g., LC-MS,GC-MS)
5. Study on biorefinery using marine resources.

Aiming for efficient aquaculture and sustainable use of fishery resources, our laboratory works on education and research related to development, genetic breeding, and ecology of aquatic invertebrates such as commercially important bivalves. The present themes are 1) development of breeding technology of pearl oyster and analysis of microstructure of pearl, 2) Development, evolution and reproduction of androgenetic Corbicula clam, 3) Feeding ecology and digestive mechanisms of small herbivorous marine invertebrates.

Genetic engineering is a technology that has the potential to produce more useful microorganisms for bio-industry. One of the targets of our research is molecular breeding of microorganisms that are able to degrade complex plant cell wall fibers and produce biofuels. Degradation of plant cell wall requires many cellulolytic enzymes. Therefore, engineering of metabolic pathway and transcriptional mechanism is required for breeding microorganisms that can convert biomass to bioenergy efficiently. We are focusing on molecular genetics of anaerobic bacteria and filamentous fungi

Laboratory of Molecular Ecology of Aquatic Animals performs researches for the elucidation of mysteries in biodiversities in aquatic animals (ecology, morphology and behavior) and their histories (evolution and adaptation), with the usage of DNA information in vertebrates (mainly fin fishes) and molluscs. Its academic fields are as follows.
1)Analysis of evolution and adaptation in aquatic animals
2)Analysis of the mechanism in the invasion success of exotic species
3)Gathering information for the conservation of endangered species
4)Development of breeding techniques of aquatic animals, using the molecular information

We study the response of the living body for food at levels of individual, tissue, cell, molecule and gene. Especially, we purify some functional components from unutilized resources obtained from the animals and plants and the microorganisms and analyze their structures and clarify the action mechanisms of those components using the techniques of animal experiment and the cell culture to make use of them for health promotion and the prevention and the improvement of the lifestyle-related disease. Our main research projects are study on functionality of the soybean fermented food, effect of food components for animal models for eye diseases, modulation of bone metabolism by food components, the study about the anti-allergy components from food using mouse models of asthma, and the study about the functions of the nucleolus protein.

We teach and study population dynamics and their application to the management and conservation of aquatic animal populations. The subjects of our study include (1) assessment and management of fish populations and (2) mathematical modeling of the population dynamics of aquatic bioresources.
Alcohol beverages, traditional foods, such as natto and tsukemono, and yogurts are produced with microbial fermentation. Our laboratory is interested in microorganisms involved in fermentations for food productions and chemicals. We educate on microbiology, microbial genetics, metabolism, molecular biology and recombinant DNA technology. We strive to give the student the opportunity to develop the skills and fundamental knowledge to become an independent investigator in academia or industry.

Based on environmental observations, our aim is to clarify relationships between behavioral ecology and environmental variables. More specifically, we develop devices and methodologies to measure behaviors of fish and crustaceans. We also examine ways of reproducing realistic habitats in the laboratory to enable analysis of periodicity of behavior, performance evaluation of sensory organs, and by such evaluations assess the adaptability of organisms to environmental change. We educate and research efficient and sustainable fishing methods in order to optimize usage of aquatic resources.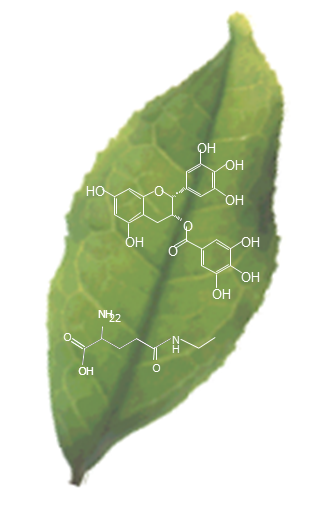 In addition to nutritional supply (primary function) and palatability (secondary function), foods also have a physiological function (tertiary function) that maintains and promotes health. Currently, research on foods and ingredients having functions progresses, forming a functional food market. In this research field, we focus on tertiary functions of foods, discuss the components responsible for it, discuss methods to evaluate function, production / processing, functional food market and others. We also discuss the significance of specific functional materials such as polyphenols, functional carbohydrates, amino acids, antioxidant substances in living bodies.

Our laboratory is dedicated to the education and research of utilizing Information and Communication Technologies (ICTs) and Internet of Marine Things (IoMT) in conjunction with big data analytics to promote sustainable fishing practices and environmental conservation in coastal areas. Our research centers on themes of digital transformation (DX) within the fisheries and oceanic environments, including the implementation of ICTs and IoMT for monitoring marine resources and utilizing measurement technologies to gauge environmental factors such as water quality, waves, currents, and bathymetries - all of which are essential components of the coastal fisheries.

To establish an efficient and sustainable aquaculture system, we elucidate mechanisms of development, reproduction and metabolism of aquatic organisms using molecular techniques. We also develop new techniques for reproduction and breeding using genomic information and cell engineering methods. Improving fish feed to product healthy fish is also our goal.
Happenings